Warm Your Hearts Winter Reading Challenge
January 10th  – March 4th
Warm Your Heart this winter season by indulging in the cozy contentment of hygge during the library's latest reading challenge. The Danish concept of Hygge (pronounced HOO-gah) roughly translates to "coziness" and involves pursuing everyday happiness using elements such as togetherness, relaxation, presence, and comfort.
Complete 12 hours of reading and six optional hygge-inspired activities to be entered to win a Cozy Cocoa Kit.
Two Ways to Participate:
Use Beanstack online or download the Beanstack Tracker App
Complete a paper form available at the library.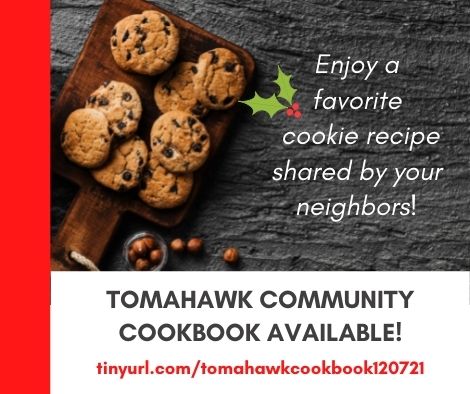 The cookie recipes shared with the Tomahawk Public Library during this fall's Cookie Jars Favorites program are now available in a print edition ready for viewing and making copies at the library.
Digital copies of the Tomahawk Community Cookbook can be downloaded online at: